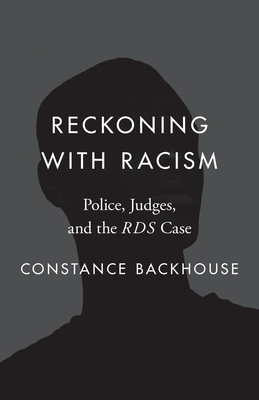 Reckoning with Racism: Police, Judges, and the "RDS" Case (Landmark Cases in Canadian Law)
Publication Date:
November 19th, 2022
Publisher:
University of British Columbia Press
Special Order - Subject to Availability
Description
A history of the first case brought against systemic anti-Black racism in Canada.
 
The Canadian Supreme Court considered a complaint against judicial racial bias for the first time in 1997. The nation's first Black woman justice, Corrine Sparks, heard the initial case: a white Halifax officer arrested a Black teenager, placed him in a choke-hold, and charged him with assaulting an officer and resisting arrest. In acquitting the teen, Sparks wrote that police often overreacted toward young people of color. A debate ensued about the tradition that the legal system was not racist in its ordinary course. Reckoning with Racism is a thorough study of the case, its debate, and its lasting effects on the Canadian legal system.
Praise for Reckoning with Racism: Police, Judges, and the "RDS" Case (Landmark Cases in Canadian Law)
"Reckoning with Racism's strength is its humanistic focus on the people caught up in what was a routine case that spun out of control as it was framed by the media and others to focus on possible racial bias of the judge – as opposed to the tactics used by the police in their interactions with young Black people in Halifax. It is particularly impressive that Professor Backhouse gives us all the voices involved—those of the police and prosecutors as well as Mr. Small and his counsel."
— Philip Girard, York University
"In Reckoging with Racism, Constance Backhouse shares voices of African Nova Scotians and other people involved in and impacted by the RDS case—and encourages the reader to reflect upon the ongoing tensions in how the law is used to resist or reinscribe racial hierarchies."
— Michelle Williams, Dalhousie University