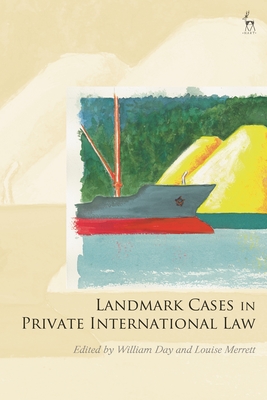 Landmark Cases in Private International Law
Publication Date:
May 18th, 2023
Usually Ships in 3 to 7 Days
Description
This collection of essays contains in-depth analyses of eighteen landmark cases in private international law, from Penn v Lord Baltimore in 1750 to Brownlie v FS Cairo (Nile Plaza) LLCin 2021. The contributors are experts drawn from academia and practice as well as from the bench.
Case law has been a central driver in the legal development of the English conflict of laws. Judge-made law does not just supply a source of law itself but also acts as the crucible in which other sources of law - legislation, international Treaty, European regulation, and ideas generated by jurists such as Joseph Story and Albert Venn Dicey - have been tested and applied.
This book sheds new light on the past and future evolution of private international law by focusing on the landmark cases which have fundamentally shaped the way that we think about this subject. The focus is on the English common law, but landmarks in Scotland, Australia and Canada are covered as well. Many of them concern disputes between commercial parties; others deal with issues such as marriage and domicile; and some arise from controversies in political, constitutional and international affairs.
The landmark cases tackled in this collection address significant issues in civil jurisdiction, governing law, foreign judgments, and public policy. The essays place those landmarks in their historical context, explain their contemporary importance, and consider their future relevance.