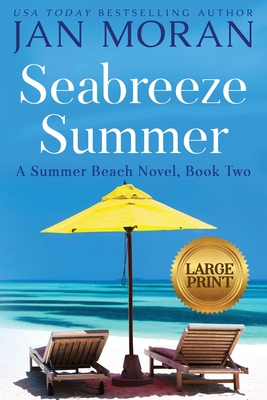 Seabreeze Summer (Summer Beach #2)
This product is not returnable.
Publication Date:
November 15th, 2019
Publisher:
Sunny Palms Press
Usually Ships in 3 to 7 Days
Description
Two sisters. One unforgettable summer.
While renovating an old beach house, Ivy and her sister, Shelly, suddenly have full occupancy after fire forces Summer Beach residents from their homes. Even the mayor, Bennett Dylan, who was Ivy's high school crush, moves in. As the summer heats up, attractions simmer and feuds erupt.
Living in the house Bennett had hoped could be a community center, he finds himself at odds with Ivy's campaign for a bed-and-breakfast zoning change. And when valuable items disappear from the inn, Bennett's friend Mitch, who owns the popular Java Beach coffee shop, is the prime suspect.
Shelly's romance with Mitch cools when his old criminal record emerges, which leads her to question if Summer Beach is the right place for her.
Despite the chaos, Ivy has just one summer to save the house from an impending tax sale. And when a documentary filmmaker arrives to reconstruct the history of the old house and its secretive former owner, yet another secret emerges from an unlikely place.
Seabreeze Summer is a sweet summer beach read and the second novel in the Summer Beach series after the Seabreeze Inn. Book your reservation in this small beachside town of intriguing characters now