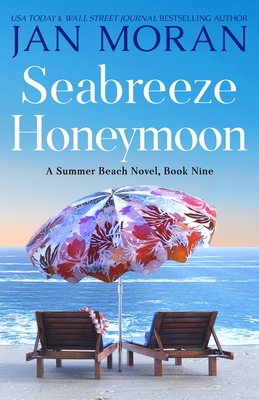 Seabreeze Honeymoon (Summer Beach #9)
This product is not returnable.
Publication Date:
September 12th, 2023
Publisher:
Sunny Palms Press
Usually Ships in 3 to 7 Days
Description
At last, a long-awaited honeymoon for Ivy and Bennett...but it's unlike any other.
After embarking on a second marriage, Ivy and Bennett are eager to enjoy a relaxing holiday. However, when their flight to sunny shores is rerouted to a glittering city by the sea, they seize the chance to explore historical connections to Ivy's Seabreeze Inn. Yet, their discovery could have far-reaching effects.
Meanwhile, unexpected events at Ivy's Seabreeze Inn also threaten to derail travel plans. Ivy's sister Shelly and their niece Poppy do their best to handle the mishaps. Will they be up to the task, or will Ivy and Bennett have to delay their honeymoon once again?
Discover the latest chapter in the Summer Beach series set on sunny California shores, and find out why readers say, "Life is better in Summer Beach." From a USA Today bestselling author.
Available in ebook, paperback, hardcover, large print, and audiobook.