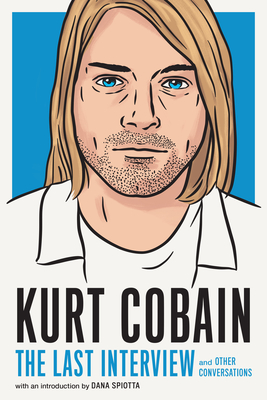 Kurt Cobain: The Last Interview: and Other Conversations (The Last Interview Series)
Publication Date:
November 22nd, 2022
Publisher:
Melville House
Usually Ships in 3 to 7 Days
Description
Kurt Cobain burst into American consciousness with a vengeance with the release of Nevermind, an instant classic that defined a sound and a generation. Three years later, he was dead of suicide, leaving a meteoric career and a cultural influence that would never wane.
As the lead singer and guitarist of Nirvana, Kurt Cobain changed American music as few musicians ever have. His instantly identifiable raspy croon, his slash-and-burn guitar playing, and his corrosive and poetic lyrics made him a hero to a generation of lost souls. In interviews Cobain was funny, thoughtful, sarcastic, impassioned, and even kind. This collection of interviews provides a look at a man who was too often misunderstood.
Praise for Kurt Cobain: The Last Interview: and Other Conversations (The Last Interview Series)
"A substantial compendium of—and addition to—the canon of published Cobain conversations." -- Pitchfork
"A collection that helps reveal more about the man behind the mythical anthems of the grunge generation." -- Kirkus Reviews